Pest Control
Pinnacle Property Services deploy pest control in properties, that are in need of pest removal services. It's not just annoying, but in some situations these pests can pose health issues. If these pests either burrow, crawl, fly or scurry along then the best thing to do is call us to arrange suitable eradication of your problem as soon as possible.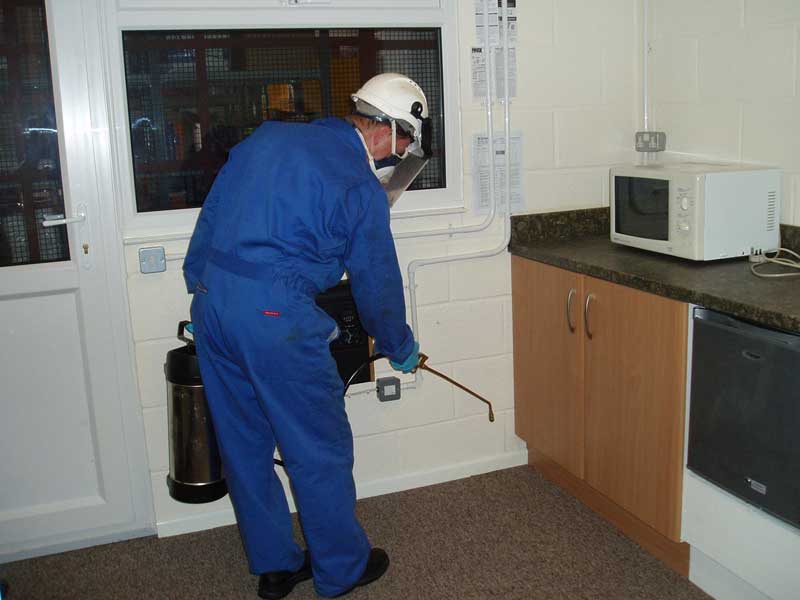 Sometimes with some pests it's possible that two Pest Control treatment visits will be required. The original charge for one visit will always stand as we know that these pests can reappear and sometimes hide in the smallest of nooks and crannies.
Our insect infestation team of professionals will try to seek out and destroy this problem at it's nest or source whilst trying to solve the issue.
The Pest Control methods used to eradicate the pest issues are all eco friendly, so they are unlikely to cause a family to be evacuated from the property whilst the pest control treatment is being applied.
In some extreme circumstances, if a toxic chemical is required then the family or pets would need to leave the property for a short while whilst the Pest eradication process is in operation.
Affordable Pest Control
Our Pest Control rates are low cost and affordable given the prices larger reputable named pest control companies charge, so give us a call should you need to book this service. Also may we add that properties that have dust mite  infection or Beetle bug infection will probably need the carpets and mattresses steamed cleaned. We would also advise the the bedding and curtains washed at a very high temperature aswell as this would aid eradication of the problem.
Our prices for this service is pretty straight forward  and starts from £99 for Ants , Beetles, Carpet Beetles, Cockroaches, Dust Mites, Fleas, Moths and Silverfish. For a price on eradicating Mice and Rats please call us today for a competitive quote.