Redress Scheme
The Redress Scheme has now come into force to protect tenants from Landlords and Estate Agents. As from October 1st 2014 whether you are a Letting Agent or a Managing Agent you are required by law to be registered with one of three official government approved Redress Schemes. Most Tenants and Landlords have a hassle free relationship with their Letting Agent/Management Agent, however there are a minority that experience the complete opposite and have nothing but problems with the property that they are renting.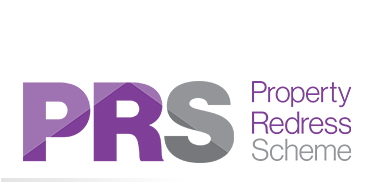 The new legislation will ensure that Landlords and Tenants are given additional support with any contractual issues regarding Assured Shorthold Tenancy Agreements. These are issues arising from general tenancy agreements which are managed by Letting Agents and Management Agents. You will be given the opportunity to have your complaints heard through a Redress Scheme agent if your Tenancy/Property problems are not being rectified in a timely manner.
This opportunity is totally independent and the redress scheme will endeavour to resolve your Landlord/Tenancy issues within a satisfactory time frame.  You may now also be entitled to some form of compensation awarded through the Redress Scheme.
There are additional measures being introduced also, to include:-
Additional guidelines on how to deal with rogue landlords and additional protection for tenants against illegal evictions.
Help to rent guide – giving tenants information on rental deals and advice on standards or poor accommodation.
Model Tenancy Agreement – Whereby families have access to longer tenancies providing extra security for them.
Local Authorities have the power to impose large fines of up to £5000 for Agents that have failed to register with one of the schemes below. Shortly after the scheme became law, one such London Council representing the Borough of Newham took just a month to issue six Penalty Notices to agents ignoring the new legislation. Click here to read about how Newham took the direct approach with these Letting Agents and how their clampdown on tenant exploitation is being pursued with direct action against rogue Letting Agents.
Redress Schemes
The Property Ombudsman  (TPO)  Price to Join £294 Including Vat (Per Site Location)
Ombudsman Services Property          Price to Join (Click Here)
The Property Redress Scheme      Price to Join £114 Including Vat ( Per Site Location) Click Here 
You can ask your Letting Agent for confirmation of which scheme they are registered with, alternatively you can click on the links above, whereby you will be able to check your eligibility directly.
All Redress Schemes have basic rules which they must apply, these can be tweaked to suit each scheme accordingly, but are a guideline to begin with.  These are for each scheme to follow a code of practice, to have an in-house complaints procedure and to provide your full cooperation with regards to any complaints lodged against an agent and to pay any compensation awarded by the Redress Scheme accordingly if required.
Redress Scheme Complaints
There are timescales applied to all complaints in a Redress Scheme. Take your complaint first and foremost to your Letting Agent, they are to come to a resolve within 8 weeks maximum. What you should know is, if they fail to meet this timescale, you may then address your complaint to the relevant Redress Scheme for their intervention. They will seek to resolve any issues you may have and take appropriate action where necessary. Below are a few examples of how complaints to local councils can impact on Landlords not involved in a redress scheme.
Redress Scheme Exemptions
Their are exemptions to the Redress Scheme to include, employees of Letting Agents, Universities, Lawyers and social Landlords.  For further information, contact Shelter the Housing and Homeless Charity or report issues with a letting agent you have through the Citizens Advice Bureau reporting tool.