Local Inventory Services
Call Now: 07517014656
Inventory Services are prepared by Pinnacle Property Services seven days a week when required. We offer an independent and reliable detailed report for your home or property. We provide a check in and check out  Inventory service across a wide area in South East London, Medway and the North West Kent region.
It is in the best interests of the Landlord, Lettings Agent and/or Tenant/s to have a copy of a professionally detailed report, supported by full colour digital photographs of the property, furniture, fixtures and fittings should they be present. Please note that the new Tenant Fees Act 2019 applies to all landlords from June 1st 2019, for all new AST Contracts. To find out more click here.
All defects and damage is duly noted in the report and will be acknowledged by both parties prior to the moving in date or on the date of the move. It is not necessary for the landlord or agent to be present during the Inventory process, but best practice is for the tenant to be there so they can advise us of any concerns they may have and also to point out any defects they notice within the property.
 Inventory Clerks In London
 Local Inventory Clerks
 Reliable Inventory Clerks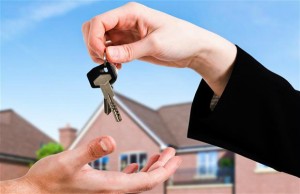 Inventory Reports
The Landlord or Agent and the Tenant will be provided with a professional Inventory, Pinnacle Property Services can also offer additional services at competitive rates, including End Of Tenancy Cleaning Services, Oven Cleaning and other domestic services..
Pinnacle Property Services not only arrange End of Tenancy Cleaning, we arrange EPC checks, CP12 Gas Safety checks and Carpet Cleaning in residential properties accross Kent and London. These services are carried out 7 days a week if booked well in advance, we are here to serve you and manage your expectations. We at Pinnacle Property Services offer a professional End of Tenancy Cleaning service to make the transition between tenants problem free.
 

Professional Inventory Reports
 Residential Inventory Services
 Residential Inventory Reports
Inventory Inspections
All Landlords should have an Inventory inspection carried out for their home even if the property is unfurnished as all wall coverings, carpets and any damage or defect to the actual structure are all noted and detailed pictures are taken.
The Tenants will have to sign and date every single page of the Inventory supplied, so they can corroborate the condition report. Pinnacle Property Services Inventory Clerks have full public liability and professional indemnity insurance for each and every staff member.
We can arrange many services to assist Landlords and Tenants alike whether it be upon the start of a tenancy or at the end.  We have access to a team of professionals to ensure that the transition between tenants is always a smooth one for your home.
Local Inventory Inspections
Landlord Inventory Services
Periodic Inspection
We can arrange a Periodic Inspection visit to your home to ensure that both the Landlord and Tenant are meeting requirements of the Assured Shorthold Tenancy. This will ensure a problem free handover at the end of the tenancy agreement and ensure that the tenant receives their complete deposit returned, also the Landlord can re-rent his home without delay.
Should you wish to discuss our services for your home or require any clarification, please do not hesitate to contact our office. One of our staff members will be happy to assist you with details of our services or please click on the live chat option on the bottom of the page.
Condition reports
Inventory Inspections
Maintenance Inspection Reports

Our professional clerks are fully trained to attend the site of your investment property to carry out a snagging and maintenance list. The property will be fully assessed and all defects to the finest detail will be documented.  A full snagging list will be produced and provided to you in an easy to read detailed report. Full photographic evidence will be documented to support the findings or our reports.

This report can be provided to building contractors and developers, for them to address the issues prior to the final viewing. This service is available, to assist you in, ensuring that your property investment is finished to the highest specification.  It helps Landlords and Investors to keep a close eye on their new build property, should they be unavailable to attend regular viewings themselves.

Should this service be of interest to you, do not hesitate to contact our office to discuss your project in further detail, we are happy to liaise with your building contractor / developer to arrange a suitable time scale for the inspection to be carried out.
We hope that you choose to use our services one day. We promise to provide a prompt and efficient service for your business. Our prices are very competitive,  as we aim to make sure that our customers are provided with, value for money. 
We're happy to provide a sample Report prior to your business accepting our terms of business. We're here seven days a week, to provide a great service for our customers. Please do not hesitate to call us should you require any further information. 
Please note that our services are very competitive and value for money. We are available seven days a week unlike most of our competitors and we pride our business in supply services, second to none. Please note that samples of our Inventories can be obtained through our contact page. There are three sample Inventories which show the detailed level you can expect when hiring us to carry out this service. Please note that we provide these services seven days a week with advance notice.


Call Now:  07517014656